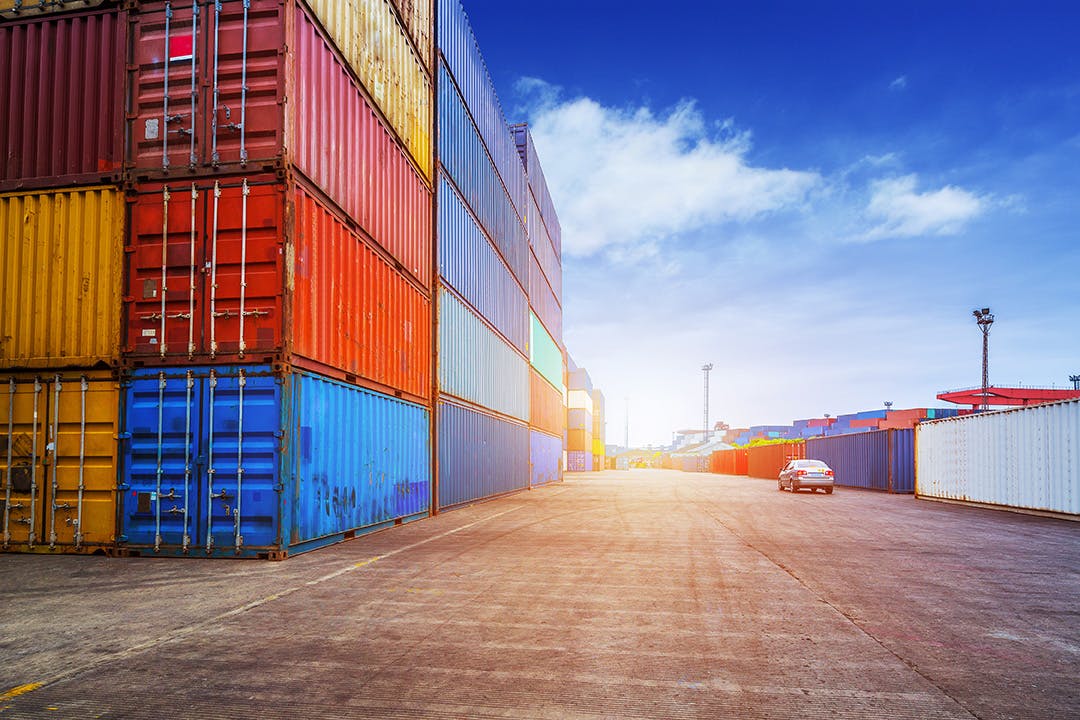 YOUR FREIGHT IS OUR #1 PRIORITY
Whether you have one pallet or multiple truckloads, our goal is to deliver 100% satisfaction. To achieve that goal, we have a professional, knowledgeable staff, with over 150 combined years of industry experience who are ready to take care of your freight needs around the clock.
FREIGHT BROKERAGE
Third party Logistics (3PL) with access to specific, top-rated carriers and support from a dedicated team, our boutique freight brokerage services provide flexible options to quickly move your freight with a moment's notice. Aligning yourself with a reputable and experienced freight broker can give your business a competitive advantage.
MAKING CONNECTIONS
Connect your international and domestic supply chains. Our team of dedicated experts understand how to best manage your freight. We ensure your goods move quickly and smoothly, with no surprises.
COMMODITIES
Paper, plastics, metal and film are our main commodities hauled. Our position in the industry is unique with our sister companies involved in paper manufacturing, recycling, solid waste transfer, wastepaper packing and brokering, and paper trading.
OUR SERVICES
Truckload
With over 50 years of experience, Mill Logistics offers:
Quality customer service offering tailored solutions for your supply chain.
Personalized, intimate one-on-one experience
Dedicated Account Manager.
With our extensive North American network, you get the greatest value for your money—and quick, continuous communication through the time of delivery.
Around the clock tracking and expedited updates to your suppliers, customers, and end-users.
LTL
When it comes to LTL, details and qualified expertise are a must. With our volume of LTL shipped, we have the ability to leverage our freight spend to negotiate the best possible LTL rates.
Detailed requests are our specialty, having experience with residential, government, port, trade shows and much more.
Add extra cargo insurance to protect your shipments.
LTL classifications and NMFC codes can often be difficult to sort through—let us do the work for you!
Intermodal
Intermodal can be a cost-effective and reliable solution for cross-country, longer haul shipments. If you are looking to save money, offer options based on the market, or are having trouble with a certain lane, intermodal could be the solution you need.
From a sustainability perspective, Intermodal can reduce diesel consumption, less mileage on the road, and lower gas emissions.
Cross Border Canada
Whether you are shipping inbound or outbound across the Canada-U.S. border, we can help avoid delays and keep your freight moving smoothly.
We work with top customs brokers to ensure each transaction is filed in a fast and efficient time frame.
Don't have a preferred customs broker to complete cross border paperwork? Let us simplify the process and take the headache out of your next cross border move.
Drop Trailers
Curating and planning your next drop trailer program is our specialty. We partner with the best fleets in the country to offer the smoothest collaboration for your next drop trailer project.
We recognize that not every shipping location has the means to load/unload a trailer van as a live load and may need more time to finish the job. Volume small or large, we can accommodate your drop trailer needs to lead to a smoother supply chain.
Benefits of a drop trailer program:
Staging quality equipment
Avoid dock congestion
Avoid driver detention fees
Flexibility and more options for your workload
Warehousing & Transloading Services
Customized solutions to develop internal KPI's that meet needs and demands of your unique business model.
Our in-house experts ensure customers receive exceptional and consistent customer service.
We partner with the most efficient and reliable warehouses nationwide for any cross-docking, storage, or long-term project needs.
Transloading can be a beneficial alternative for shippers to move freight to/from overseas. Servicing all ports and rails in the U.S, our team has extensive knowledge when it comes to transloading any commodity, no matter how complex the job.
Drayage & Port Services
With a presence at all major ports and railroads within North America, our drayage solutions reduce transit times and keep your products moving.
We partner with top fleets in the industry that have strategically located facilities to ensure no disruptions in your supply chain.
Getting drayage done efficiently is all about timing and communication, it's simply what we do best.
Dedicated Fleet
Since 1972, our dedicated fleet of drivers have been at the forefront of our success. We believe in our drivers to maintain relationships with customers each day they arrive to their facilities. They are the people we trust to demonstrate our mission; cultivating lasting relationships and exceed customer expectations.
Contact our team to see what Mill Logistics can do for you.